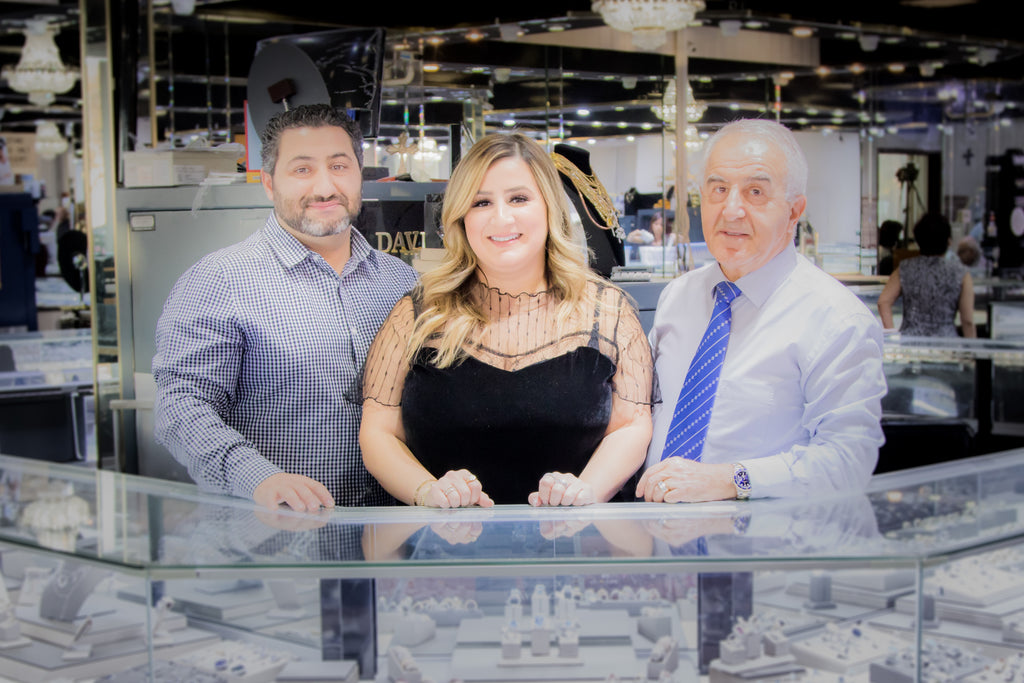 About Store
We offer factory direct pricing, so there are no middlemen to inflate the prices. We stand behind our jewelry with a 100% money back guarantee.
We strive to make lasting relationships with our customers. When you buy a piece from us, we do everything we can to make sure you come back again and again, each time a satisfied customer.
Purchasing a diamond can be a confusing and stressful experience. You can spend hours researching diamonds and still be unsure. Will I make a mistake? Is what I'm being shown authentic? Am I paying too much?
We understand this dilemma, and really are here to help. We are diamond and jewelry experts, and are committed to helping you get the very best value for your hard earned money. Let us help you take the guesswork our of your diamond or jewelry purchase.
We will show you everything we have in your price range. You can call us for detailed descriptions of stones before you come in to buy. Every stone we sell is guaranteed to be all that you wish and more, or your money back.
We are here to help you purchase the diamond of your dreams. We know how to get you the biggest and best quality diamond within your budget. We are friendly, down to earth people with a very real desire to help you, gain your trust, and earn your repeat business.
Meet David and Aziz
Allow me to introduce myself - My name is David Arik, and I'm the owner of the family operated Seller of Jewels by David's House of Diamonds. Our family has been in business for 35 years, so we know all of the ins and outs of the jewelry business. I am a GIA Diamond Graduate with a passion for jewelry. All of our jewelry is made in the USA with conflict free diamonds.

Aziz, my Father who is also known as the owner of Arik Jewelry Inc, has been in the Jewelry Business for over 40 Years. He started out his Jewelry Business in Turkey and migrated to California. Aziz has the eye for the most Antique and unique pieces. If there is any piece you ever need Aziz will have it or will find it for you.